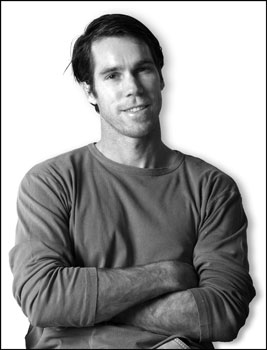 Professional product, service and delivery. No matter what the job, if a client is willing to pay a professional fee, then they have a right to expect not only a professional product, but also first class service & reliability.
I pride myself on ensuring that my clients receive more than they expect from my products - from the quality of the images and my conduct, through to the presentation of their images on disc and prompt delivery thereof. I also offer services and advice on areas outside of photography too. The other week I was even hanging the framed pictures I had taken for a client in their office!

Seriously though, other services include graphic design, such as corporate identities/logos, posters or fliers. I have worked as a designer for five years, so I can offer a little input if you need a little help on deciding what this year's newsletter should look like.

The clients I work with use me because they know I won't let them down. Many of them own their own PR Agencies and also have clients to keep happy. They don't need excuses from me as to why I didn't get the shot. If I can't do the job, I won't take it on. And if I can't deliver professional results, I won't charge you. I would rather shoot the job again at no charge than have an unhappy client.

So next time you are planning an event, need a new menu photographed and designed or maybe need an updated portrait of the MD at his desk, give me a call to get the best in service, delivery and product.